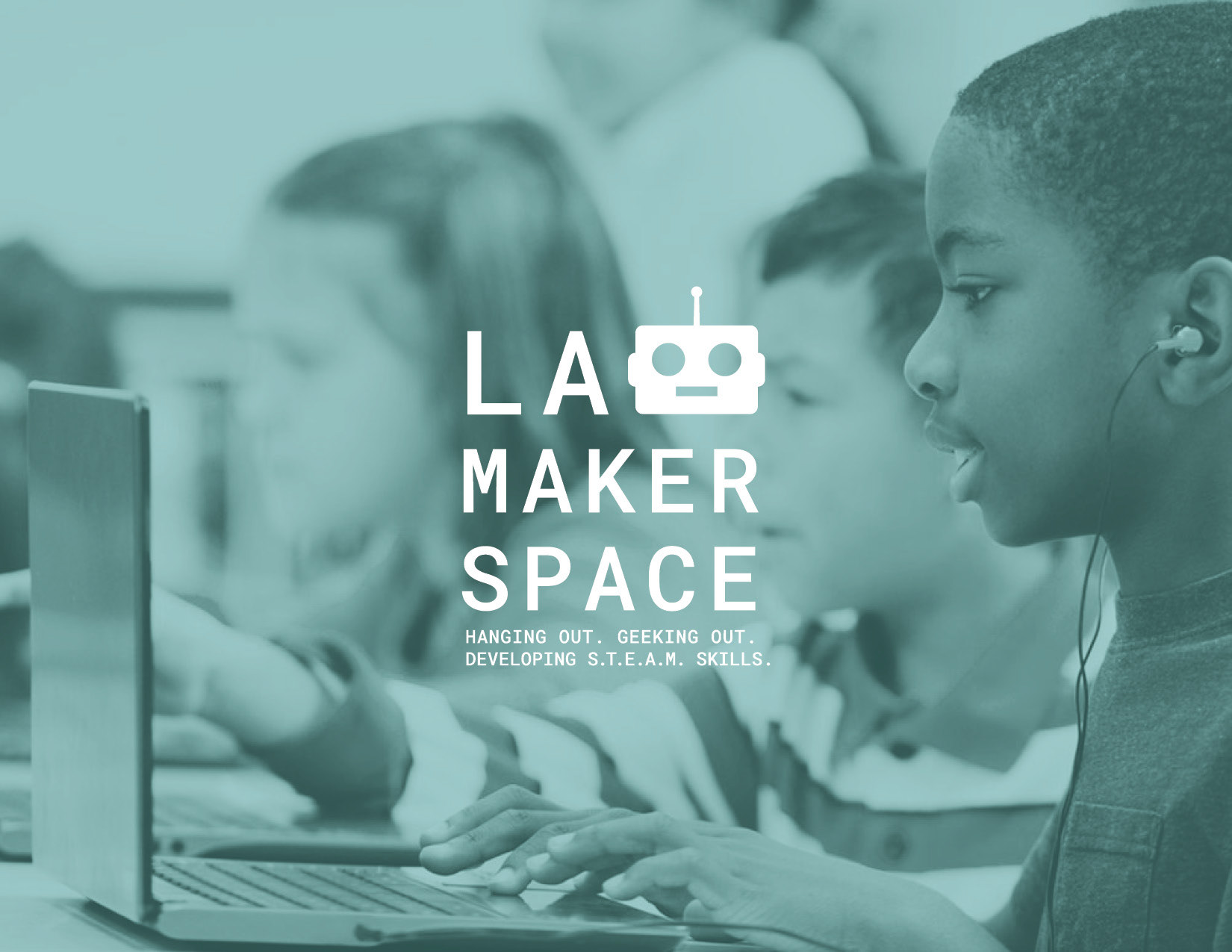 CHALLENGE:
To revamp the current branding of local non-profit, LA Makerspace. This low budget organization focuses of helping all children learn science, technology, engineering, art and mathematics skills with workshops at libraries. According to the Nation's Report Card, 90% of LAUSD 8th graders test below proficient in science. And 85% test below proficient in math. 
SOLUTION:
We achieved that through modernized branding that would appeal to both students and their parents, a new website design, on-brand and cohesive social media channels, and a public Hackathon event to raise awareness of the organization.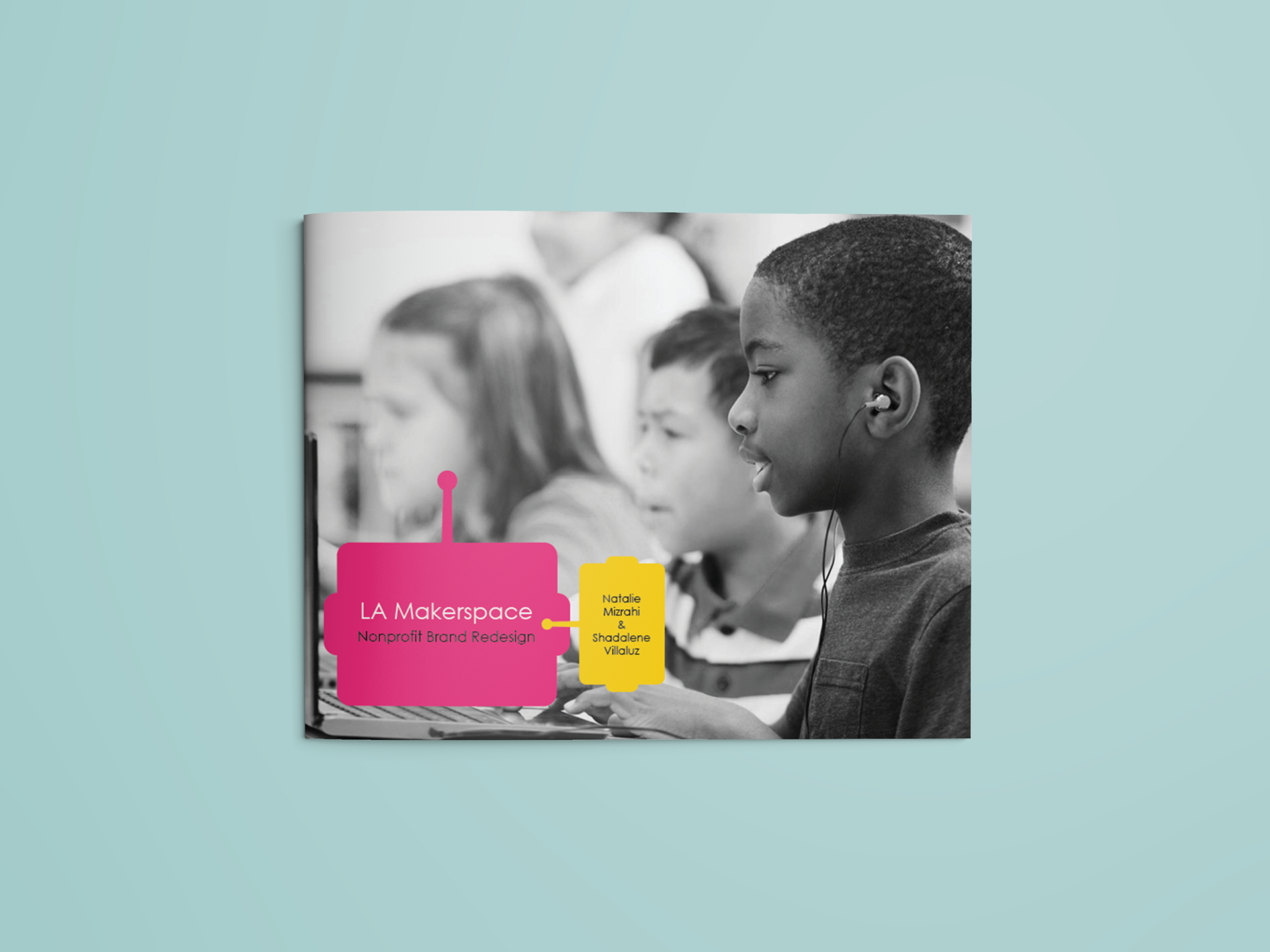 A YOUTH-CENTRIC BRAND
Modern, youthful, stylish, educational, creative, and technological were the words that drove our brand redesign. We chose a color palette that was reminiscent of Los Angeles (bright and contemporary) as well as sans-serif fonts to give the organization a clean, modern look. We cleaned up the robot icon (the brand "mascot") for stronger graphic impact.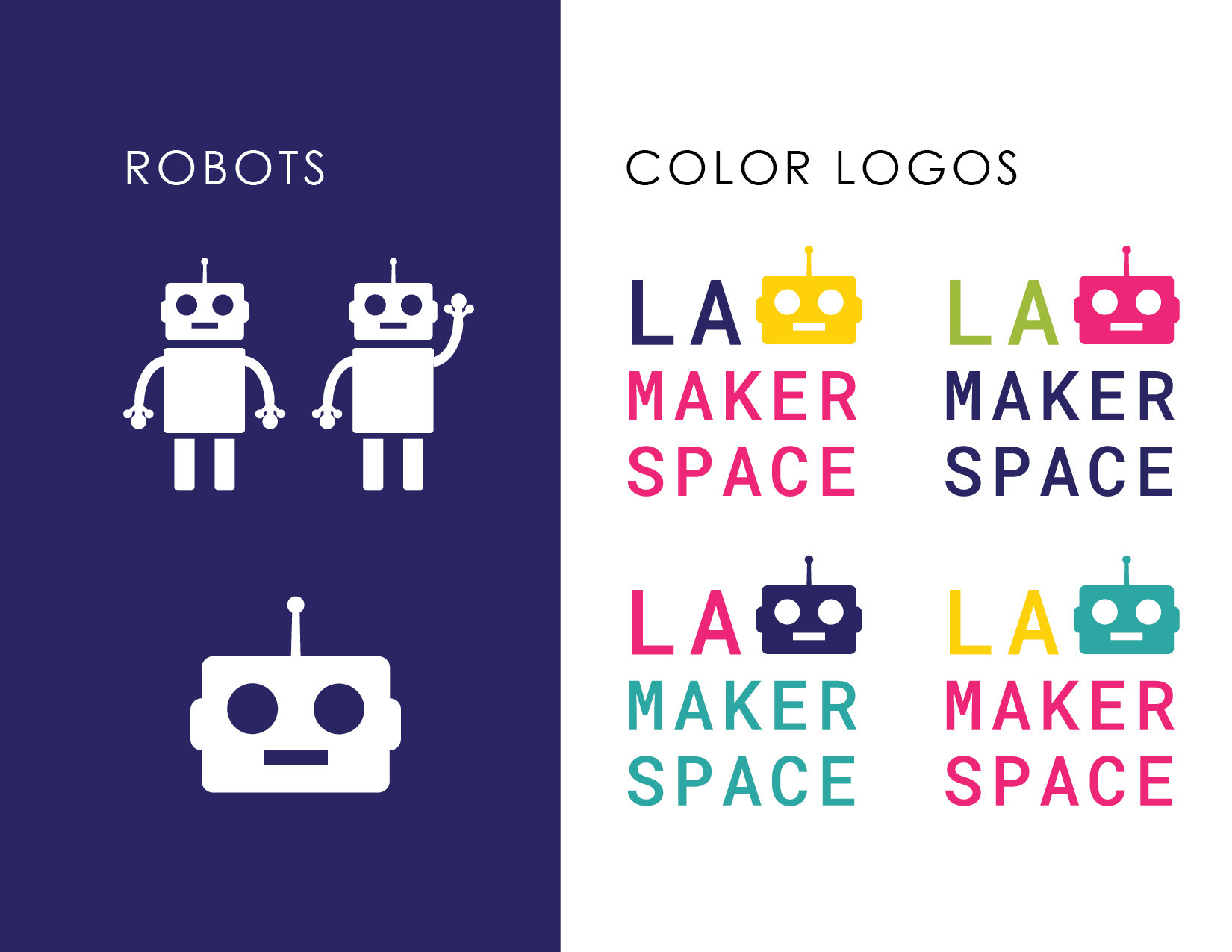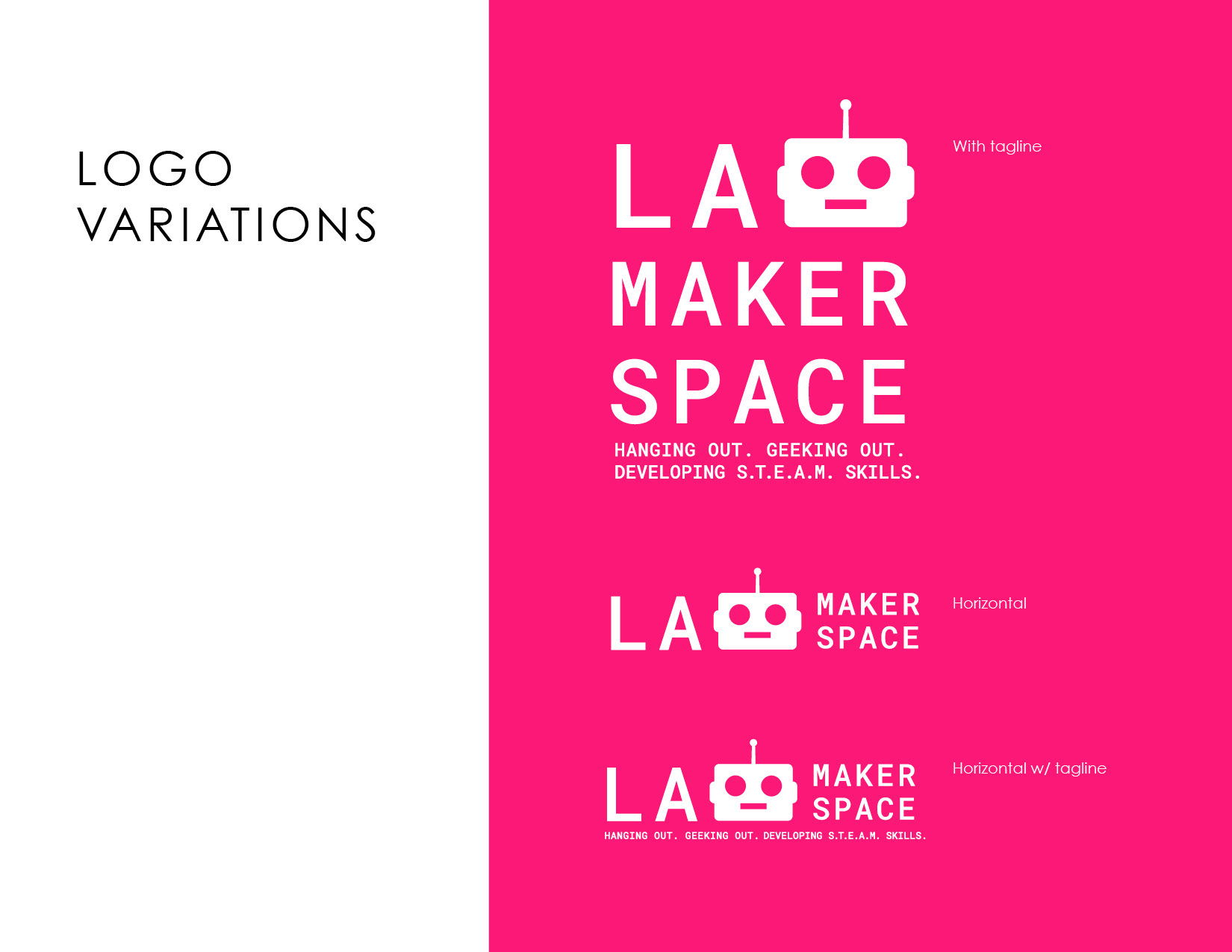 A WEBSITE FOR THE TARGET AUDIENCE
We updated the website with a cohesive color story, eye-catching imagery, and placed vital information right on the homepage. We wanted the website to look clean and modern in order to appeal to students and their parents in hopes of attracting them to LA Makerspace programs and encouraging repeat visits to the site.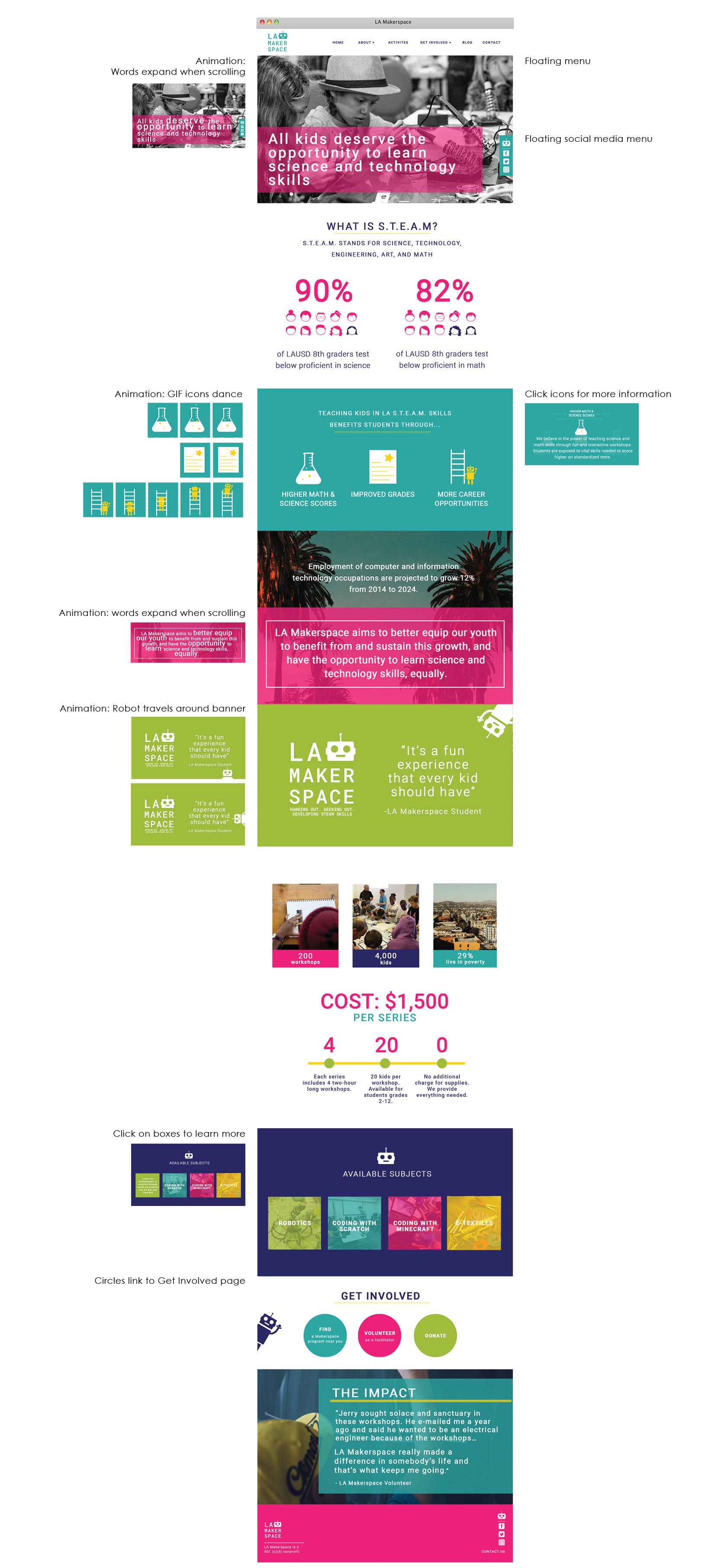 STAYING CONNECTED
LA Makerspace social channels will be one of the main ways we engage with current and potential students. With daily S.T.E.A.M. challenges, event updates, and event photos, we aim to make social media an extension of our community. 
Social media graphics should use brand colors and be consistent across channels.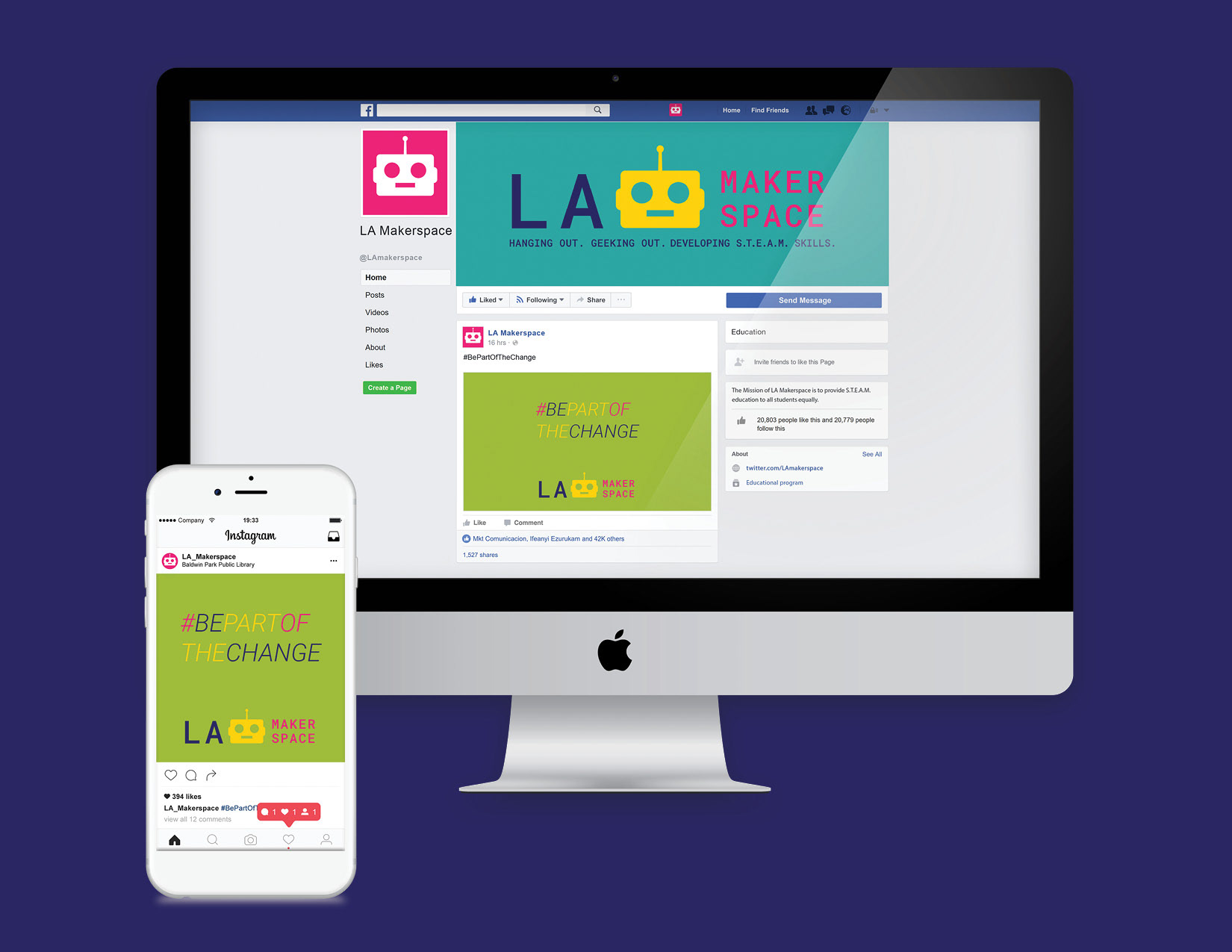 HACKATHON EVENT
We thought that LA Makerspace could benefit from a large-scale, public event to bring awareness to the organization. We planned a Hackathon for high school students to participate in. The event was a competition to code the best math game for elementary students. This fictional event took place in the Century City mall and was marketed using an email campaign to LA public schools as well as a poster campaign in public spaces like libraries and schools.